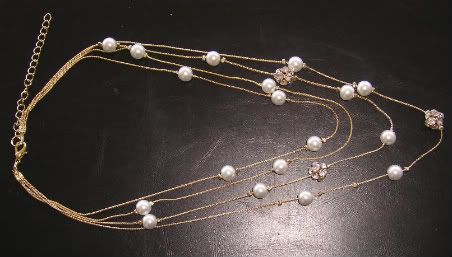 I've just sent the info to my web mistress to be posted on my website so it's not going to appear for a couple of days. But I wanted to let you know I have a new contest opening for the month of October.
This month I actually managed to find a little time to do something I love. Well, other than writing, that is. If I want to relax, I make jewelry. So this month I'm giving away a gold snake chain and faux pearl necklace to one lucky winner.
Send me an email through my Contact page on my website with your postal address included. Don't forget to put OCTOBER CONTEST in the comments section. The winner will be announced early November.
Good luck everyone.
Winner of the September Contest
The winner of a print copy of Project: Man is Jody Faltys.
Congratulations, Jody, and thank you all for playing.